Home Loan with LoanAdda
Owning a home can be a dream come true for any individual. LoanAdda makes this dream come true with simple, fast and effective process making the entire home loan sanction quick and hassle free.
HOME LOAN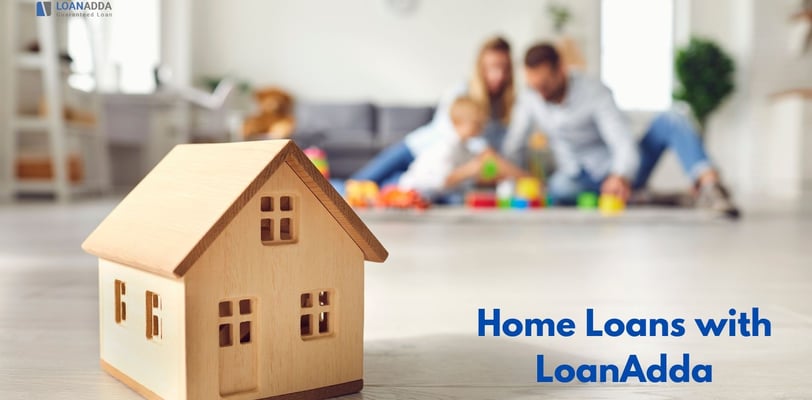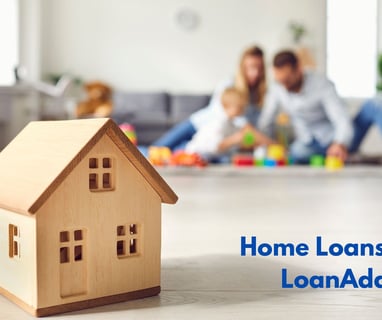 Overview
Buying a house can be the most rewarding decisions of your life. We make it both memorable and hassle free by bringing you the best offers across banks and NBFC's. Identify the ideal product for yourself from the available offers or speak to our Loan Expert for an instant solution.
Whether you are looking to buy a new house, land/plot or planning to construct a house or take up home renovation, find the ideal product at loanadda backed by our state of art technology platform and processes.
Eligibility Criteria- Home Loan
Eligibility criteria might vary from one lending institution to the other, but there are some common requirements:
Any salaried, self-employed or business person with Indian nationality can apply for a home loan

You must be aged 21 years or above

You should have a regular source of income for timely repayment of the loan

Your professional stability and savings history will help in quick loan approval

Ensure that you do not have bad credit history for at least the three months prior to applying for a home loan.

If you are a salaried professionals, about 40% of your monthly gross income can be availed as loan amount.

For self-employed individuals, profit earned by you majorly determines the loan value you are eligible for.

Home Loan - Documents Required
Duly signed and filled application form

Passport-size photograph

Statements of investments, if any

Copy of plan approved for the proposed construction/extension

Cost estimation or valuation report from the bank's (or finance company's) panel CA

Allotment letter of housing board/NOC of the society/builder etc.

Bank statement and salary slips

Identity Proof

Address Proof

Age Proof